Welcome to Toddworld Wiki
ToddWorld is an American—Canadian— Flash adult animated children's TV programme about the adventures of a boy named Todd and his friends. ToddWorld features the artistic style of Todd Parr's children's books and was created by Todd Parr and writer Gerry Renert of SupperTime Entertainment. The show is produced by Mike Young Productions, an award-winning animation studio based in Woodland Hills, California. MYP is a highly successful and progressive animation studio with co-production partners all over the globe. The show is notable for its bold lines and bright colors. Each ten-minute episode sends a message to the children of the world about tolerance, diversity and acceptance. It has won many awards and been nominated for many more. The series premiered on TLC's Ready Set Learn block on February 13, 2004 at 9:30 a.m. ET/PT time and at 5:00 p.m. ET/PT time on June 22, 2008 in the United States.
SophieWorld Original Release December 2, 2057-present
EPISODIOS
1. Todd Contruye un Fuerte 2. Las Orejas de Stella 3. La Hora de Todd 4. La Banda De Rock 5. Compañeo Espinoso 6. Los Calcetines de Pickle
DATOS DEL DVD
Peso del DVD: ISO 1.38 GB Numero De Partes en WinRar: 4 250MB y 1 de 183mb Duracion: 66 min Aprox. Formato: NTSC Region: 1 - 4 Resolución: FullScreem Audio AC3 2.0: Español Latino, e Ingles Menú: Si Server: Fileserve Password: mauro_crazy

LINKS DE DESCARGA POR FILESERVE
http://www.fileserve.com/file/9FgBjVd http://www.fileserve.com/file/XKyNUDn http://www.fileserve.com/file/3RwSVsq http://www.fileserve.com/file/uzNxCY7 http://www.fileserve.com/file/af8PCTM Made By Todd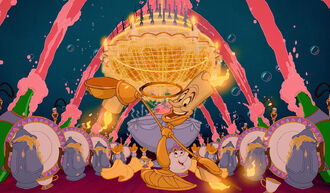 https://pooh.wikia.com/ https://toddworld.wikia.com/
Community content is available under
CC-BY-SA
unless otherwise noted.